US news reports a succession of senseless shootings
Share - WeChat
"At least 233 people were killed and 618 people were injured by gun violence in more than 500 shootings across the country during the Fourth of July weekend, a 26 percent drop from last year's holiday weekend, according to the latest data compiled by the Gun Violence Archive," CNN reported about the United States on July 7.
Good news? Only 233 people were senselessly shot to death during this year's holiday weekend? Happy Birthday, USA!
You didn't know?
The Fourth of July is the US' birthday, the day in 1776 that 13 British colonies in North America rebelled against England's King George III and formed a new nation.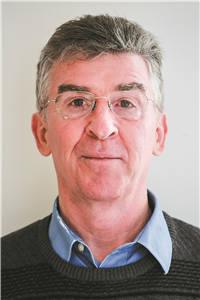 England sent an army to put down the rebellion, and by August, the British army had already dealt General George Washington and his Continental Army a crushing defeat in Long Island, New York. But Washington's army of citizen volunteers persevered.
That citizen volunteer army concept had consequences in the US constitution. A constitutional amendment added in 1791 states," A well regulated militia, being necessary to the security of a free State, the right of the people to keep and bear arms, shall not be infringed."
Opinions differ, but I think this amendment has been a curse on the American people, making it unlikely the country will ever be able to keep guns out of the hands of criminals, the insane and just everyday people with evil intentions.
For many years now, I've sat in daily newspaper meetings where editors talk about the content of the next day's edition. At least once a week I'll hear that X number of people have been shot and killed somewhere in the US.
Each time, I feel sorrow for the victims and their families, but it's a somehow detached sorrow.
That changed recently.
Looking at an online US news site, I saw to my surprise a report about something that happened in my hometown.
A man stole a truck and as he sped down the main street somehow rammed it into a house. He fled on foot, got in a gunfight with police and was shot and killed. There was a photo of the truck driven halfway through the house, and I recognized the corner it was on.
The next day I looked for follow-up news on the incident and read that the man had shot and killed two unnamed pedestrians before the police arrived.
The following day I learned the names of the people he killed. One name, I recognized. It was the same as a former school acquaintance. Someone I really liked and admired. Someone I still thought about sometimes all these years later.
But it was a common name. Maybe it wasn't the same person?
One day later, I learned it was indeed my former junior high school classmate.
David Green, according to news reports, had heard the truck crash and, being a retired Massachusetts State Police sergeant, went outside to see if anyone needed assistance. The gunman shot him multiple times.
I remember Dave as smart, athletic, kind, polite and friendly. Among the group of us awkward and childish boys, Dave was the young man, both in physique and demeanor. He was more mature than us in every way, but he never condescended. He never tried to assert himself over others, but was somehow a natural leader.
Given his evenhanded, good-natured way of dealing with things as a boy, I have no doubt that Dave was a superlative police officer.
The news reports say he lived for his entire life in our town. I wish I had known. I would have liked to look him up and have gotten to know him as an adult.
Rest in peace, Dave Green.
Most Popular