Dou determined to seize his chance and return to PGA stage
Share - WeChat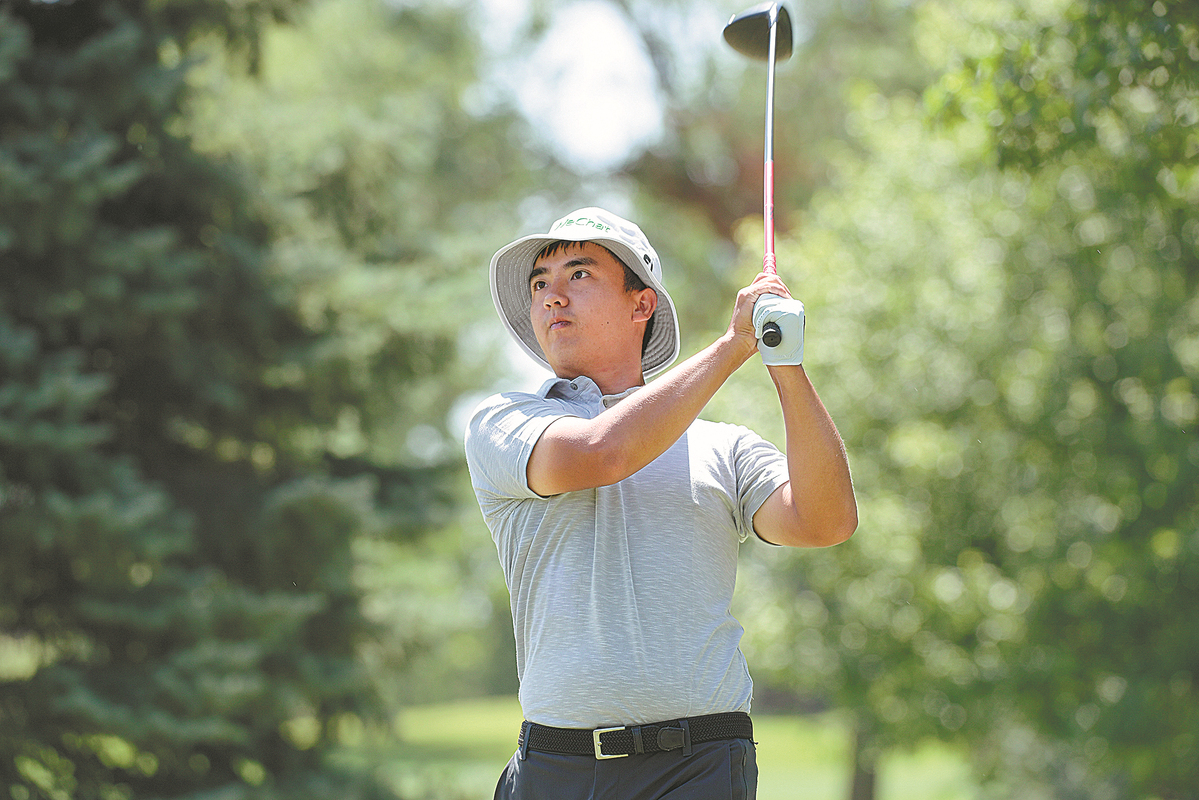 China's Marty Dou Zecheng knows exactly what is at stake in the final event of the Korn Ferry Tour's 2020-21 season-finish in the top six to gain promotion to the PGA Tour or endure another grind over the next 12 months.
The 24-year-old has been left frustrated by his dip in form in the first two events of the Korn Ferry Tour Finals, finishing tied-61st at the Albertsons Boise Open and then missing the halfway cut at the Nationwide Children's Hospital Championship. It has left him with an uphill battle to gain one of the 25 PGA Tour cards on offer in the Korn Ferry Tour Finals.
With one event remaining this week-the Korn Ferry Tour Championship-Dou needs a projected sixth-place finish or better at Victoria National Golf Club in Newburgh, Indiana to have any chance of jumping from his current 70th position into the top 25.
"I need to be in the top six to get a PGA Tour card. However my goal for this week is not just be in top six, I want to win this week so I can get into more tournaments on the PGA Tour next season," he said.
Winning is not something unfamiliar for the talented Chinese as he holds two victories on the Korn Ferry Tour-the 2017 Digital Ally Open and the 2019 Bahamas Great Exuma Classic. He also holds four victories on the PGA Tour Series China.
He was hoping to ride on a tied-second-place finish at the Pinnacle Bank Championship last month before the start of the Korn Ferry Tour Finals, but has yet to replicate that form over the past two weeks.
"It's been very competitive over the last two weeks," said Dou, who spent one season on the PGA Tour in 2018 after gaining promotion from the Korn Ferry Tour.
"Many great players who have been very successful on the PGA Tour came to the Korn Ferry Tour Finals to play and to gain more opportunities.
"I played with An Byeong-hun and I could learn from these great players. They are trying hard and keeping their mentality irrespective of whether things are going smoothly or otherwise."
Dou has notched five top-10s and eight other top-25s this season, saying it was due largely to some good work through the years with his swing coach Cameron McCormick.
"I feel I have a more stable golf swing in the 2020-21 season. Although I didn't break through in some events, I have more top-10s and have been able to make more cuts," he said.
"I am satisfied with myself. Mentally, I feel I am more mature too compared to the last two years."
He acknowledged that the international players on the Korn Ferry Tour face challenges in establishing themselves in the US but he is prepared to stick to the grind and play his way back onto the PGA Tour. If it doesn't happen this week, he reckons it will only be a matter of time before he gets back to competing alongside the world's top stars.
"Players like me who travel to the US to chase our golf dreams, it can be tough," Dou said. "Our friends, family and home are all in China and I have pressure too. Sometimes I have too many thoughts during some key moments in a tournament. Self-awareness is important to ease the pressure. I feel good and think I'm in good form this week."