Britain meets with Taliban over way forward
Share - WeChat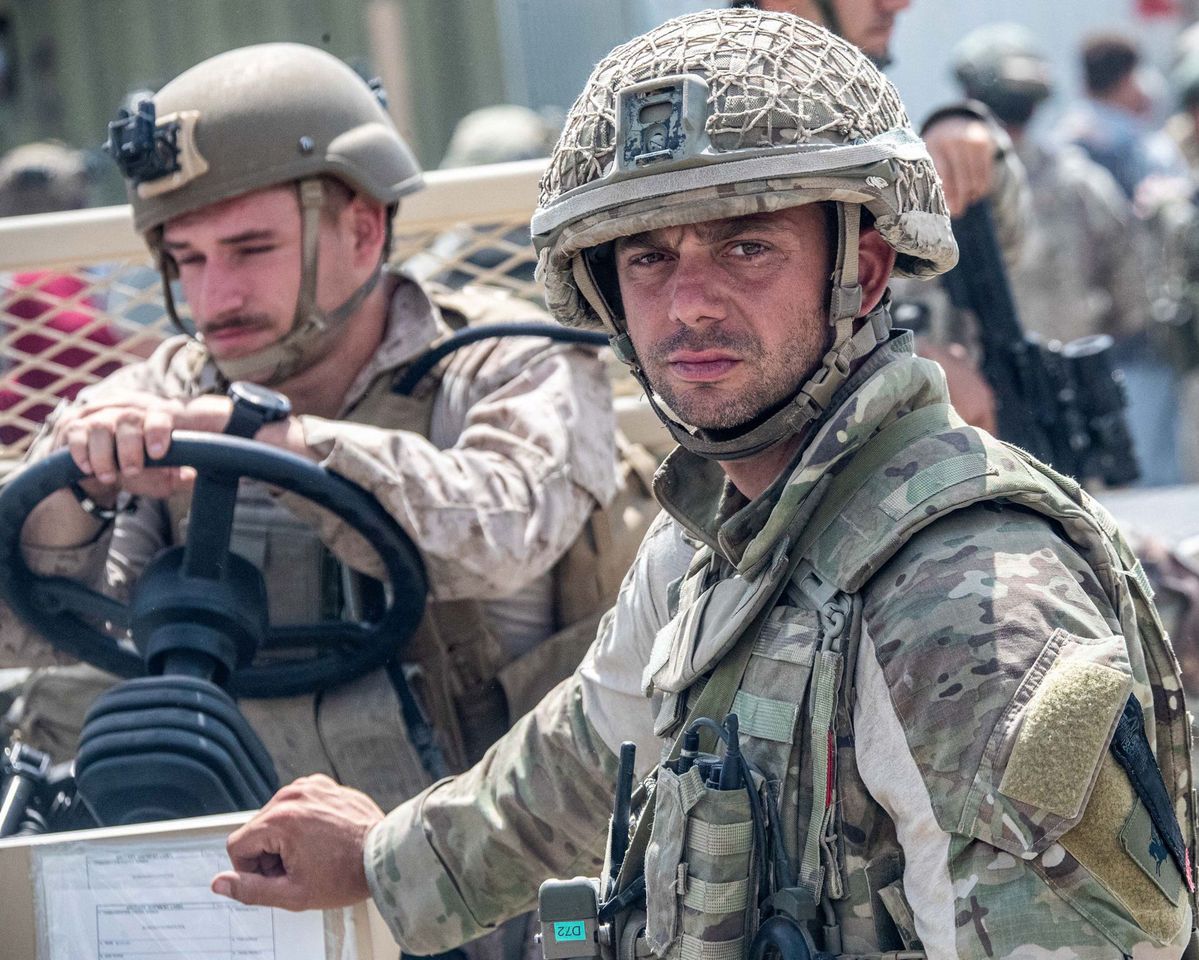 Nation advised that the best strategy for dealing with new regime is engagement
The British government has confirmed that officials are in talks with the Taliban about how to secure safe passage out of Afghanistan for British nationals and Afghans who had worked with the British, who were left behind following the withdrawal of British military personnel.
The BBC reported that the talks are taking place in Qatar, and it is understood that there are up to 250 people entitled to relocation, along with their families.
"The prime minister's special representative for Afghan transition, Sir Simon Gass, has travelled to Doha and is meeting with senior Taliban representatives to underline the importance of safe passage out of Afghanistan for British nationals, and those Afghans who have worked with us over the past 20 years," said a government representative.
Foreign Secretary Dominic Raab has been heavily criticized over allegations he was slow to react to the Taliban takeover of the country last month because he was on holiday, and on Wednesday he was due to appear before Parliament's Foreign Affairs Committee, where he would be quizzed on the government's response to the crisis, and also his own actions.
Raab said that since April, more than 17,000 people have been evacuated from Afghanistan to the United Kingdom, including more than 5,000 UK nationals.
India, France and Canada have already begun discussions with the Taliban, and Raab said that international cooperation in dealing with them would be necessary to act as a "moderating influence", as Britain had to face up to a "new reality "after the end of a 20-year international presence in the country.
Britain's former ambassador to the country, William Patey, told the BBC that the Taliban knew they had to engage with other countries, and this process could help reduce the chances of Afghanistan experiencing a refugee crisis, and becoming a breeding ground for terrorism.
"(The Taliban) know they can't run this country without help," he told the Newsnight program.
Lisa Nandy, shadow foreign secretary from the opposition Labour Party, told Sky News it was "almost unbelievable we are in a situation where we are reliant on the Taliban for safe passage, but that is the reality we face.
"Dialogue is essential if we are going to get thousands of people out of Afghanistan," she added, saying that she was still hearing reports of thousands of British nationals "running out of options as the Taliban hunts them from street to street."
Pakistan's Foreign Minister Shah Mahmood Qureshi also supports engagement, warning that the alternative, isolating the Taliban, is "a dangerous option ... of abandonment of Afghan people.
"That's the mistake that was committed in the 90s. I would urge the international community not to repeat the same mistake again," he told Sky News.
British Prime Minister Boris Johnson's government has said it aims to have 20,000 Afghans settled in the UK over the next five years, but the suggestion that European Union countries should follow this example of setting target figures has caused division within the 27-member bloc.
According to the United Nations High Commissioner for Refugees, there are already more than one million asylum seekers and refugees from Syria in Europe, with 59 percent of them in Germany.
Luxembourg's Foreign Minister Jean Asselborn suggested the EU should set a target of between 40,000 and 50,000 refugees from Afghanistan, but the German government rejected this idea, saying it would act as an enticement.
"I don't think it's wise if we talk about numbers here, because numbers obviously trigger a pull-effect and we don't want that," the German interior minister, Horst Seehofer, was quoted as saying by The Guardian newspaper.
"Luxembourg is always represented at these things with very small numbers. And they should be a little more considerate towards the interests of those countries who are mainly taking them in."